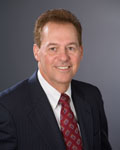 Paul Swidersky
President
Paul Swidersky is the founder and president of Quality Associates, Inc. which provides quality assurance and quality control services as well as comprehensive, customized software, services and solutions that support all aspects of knowledge and content management.
In his role as president, Swidersky continues to hold overall management responsibilities of the company. He has more than 35 years of experience in the scientific research area.
Swidersky established Quality Associates in 1986. Prior to founding QAI, Swidersky began the first decade of his career at the University of Maryland, School of Medicine, Pulmonary Division, where he participated in clinical research. His past and current quality assurance (QA) covers all aspects of QA work under the FDA, EPA, OECD and other international Good Laboratory Practice (GLP) regulations, plus FDA/ICH Good Clinical Practices (GCP).
Swidersky has presented papers at national scientific meetings, established and implemented GLP compliance programs both nationally and internationally, conducted many research laboratory quality training seminars, and acted as a liaison between client and government regulatory agencies. His quality assurance experience has included all study types (mammalian toxicology, ecotoxicology, biotechnology, analytical/bio-analytical chemistry, etc.) for regulatory submission. Swidersky's GCP experience involves protocol reviews, research site audits, database audits, report audits, etc.